With the Islanders being eliminated in the Eastern Conference Finals, it's that time for player grades. We'll rank each player on a scale for F-A+ based off their performance in respect to their potential. The list is in alphabetical order.
Adam Pelech
Adam Pelech missed 30 games this season due to injury, and the Islanders were an absolute train-wreck without him. Pelech was a +4 in 38 regular season games, with 1 goal and 4 assists. Although his offensive stats aren't anything crazy, Pelech rarely makes defensive mistakes. He is by far the most consistent Islander.
Grade: A+
---
Anders Lee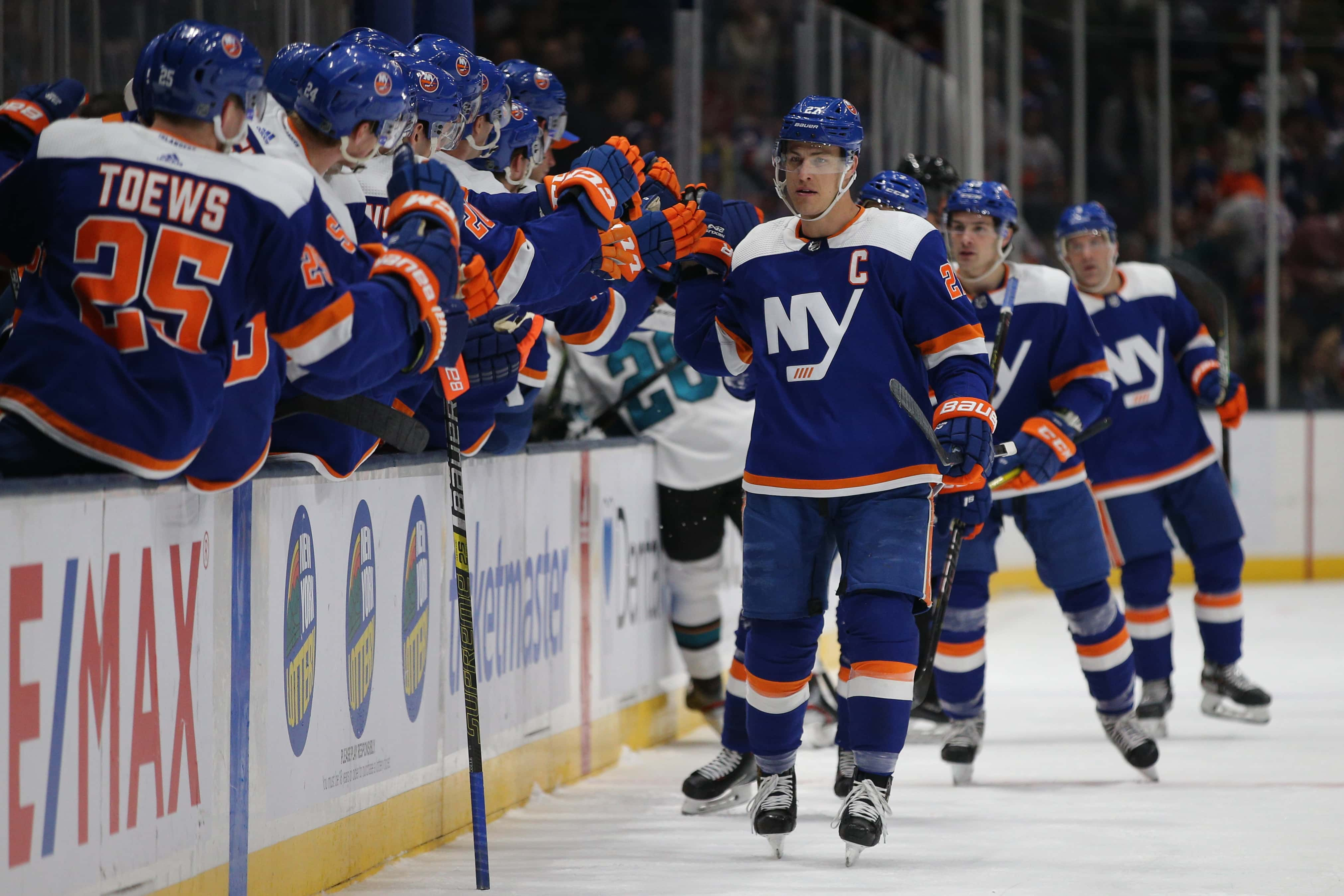 Anders Lee stuck on the top line for the entire season and scored 20 goals with 23 assists (43 points in 68 games). The Captain got off to a slow start this season, but really showed himself later in the season. He was a +8 in the regular season. Anders Lee's net front presence was not as felt this season as it was in the past. He is not scoring those tip-in and rebound goals as much anymore. However, he was a great winger for Barzal and is a clear leader.
Grade: B+
---
Andrew Ladd
Andrew Ladd only played 4 games in the regular season due to a torn ACL. In those for games, he scored once and was a +2. He is a burden on our team, taking almost $6 million a year- for playing four games. However, we must judge him on the games he played and those only.
Grade: B
---
Andy Greene
Andy Greene was acquired from the New Jersey Devils in February 2020. He was a great addition to the team, costing a 2021 second round draft pick and David Quenneville. He replaced Pelech (IR). In the playoffs, Johnny Boychuk was injured in Game 1 of the qualifying round against Florida. Andy Greene drew in perfectly, once again, and earned his spot on the full-time roster. He also provided veteran experience to the team.
Grade: A
---
Anthony Beauvillier
Anthony Beauvillier really didn't show up until the playoffs arrived. In the regular season, he was a -11, but yet had 39 points. His offensive play was there, yes, but defensively he needs to be better. The playoffs were a different story. The kid absolutely shined, revealing his true potential.
He also gave us this gem:
Grade: B+
---
Brock Nelson
Brock Nelson is the closest this team has to a sniper. His wrist shot has excellent accuracy, and he doesn't fear to use it. He also emerged as an excellent playmaker this season, something we hope to see more of. He had 54 points in 68 games as well.
Grade: A
---
Cal Clutterbuck
Cal Clutterbuck's physical presence was definitely felt this season- more specifically in the playoffs. However, he only had 7 points in 37 games. His offensive production was less than par, but his overall game was good.
Grade: B-
---
Casey Cizikas
Casey Cizikas was also injured this season, missing 20 games. He scored 10 goals and had 4 assists. Again, his offensive production could've been better. But the energy he brings to the 4th line in unmatched.
Grade: B+
---
Derick Brassard
Derick Brassard is on a one-year deal with the Isles. He had 32 points in 66 games. He's certainly not a fan-favorite, but Derick Brassard accomplished exactly what the Isles signed him for.
Grade: B+
---
Devon Toews
This was Devon Toews' first full season in the NHL, and it definitely was a strange one. In 68 games, Toews had 6 goals and 22 assists. He was also a +1. However, after the restart Toews looked like a much different player. He was consistently turning the puck over and losing his man. He is an RFA and I fully expect the Isles to re-sign him, but this definitely hurt his salary.
Grade: B
---
Jean-Gabriel Pageau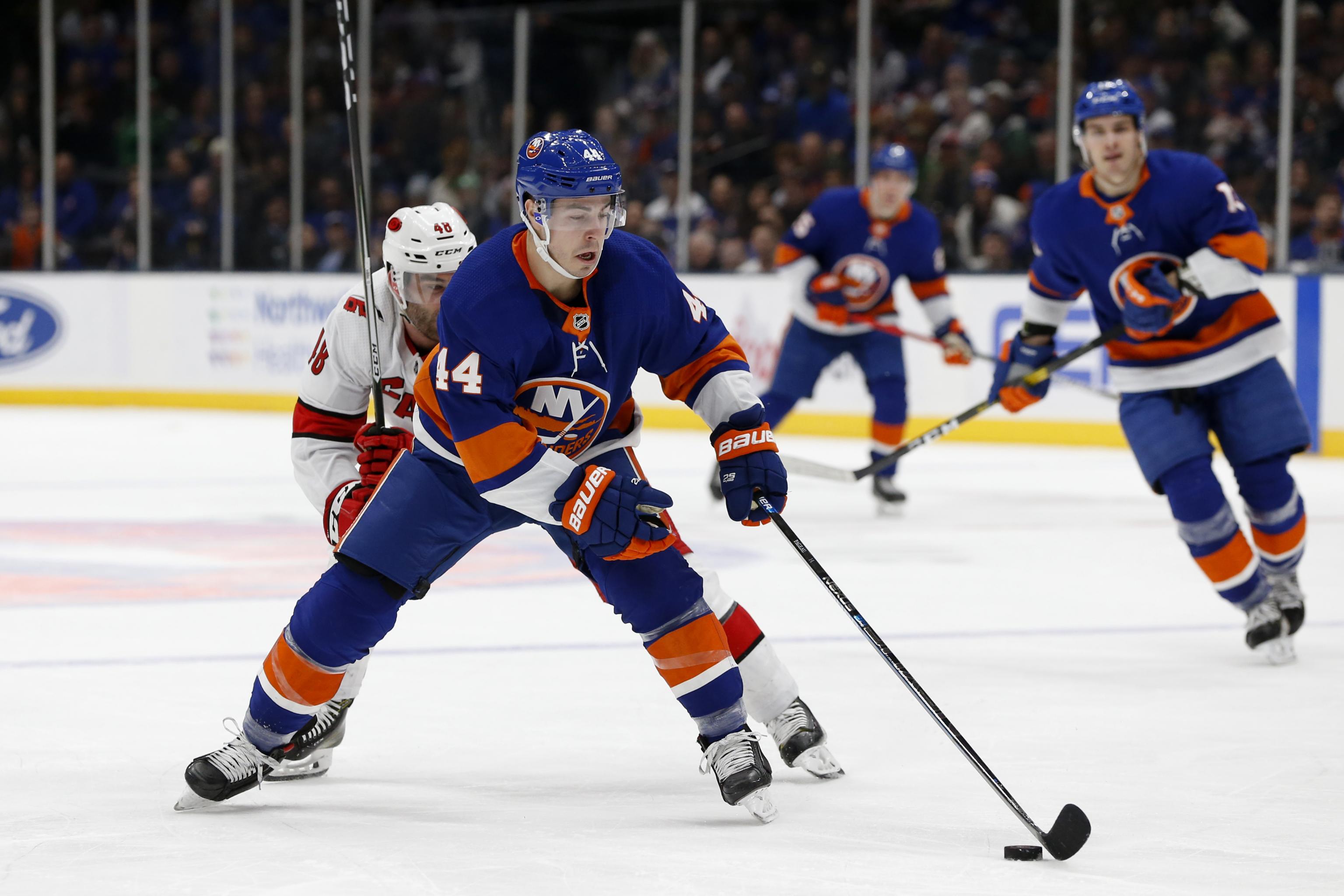 JGP was acquired at the trade deadline and brought in some much needed offensive help. He is extremely consistent and is excellent in the faceoff circle.
Grade: A+
---
Johnny Boychuk
Like Coach Barry Trotz always says, it's not always the prettiest- but Johnny Boychuk gets it done. Boychuk is an old-school type defenseman and consistently lays the body and blocks shots. He gritty style proves to be effective each and every game.
Grade: B+
---
Jordan Eberle
Jordan Eberle in one word: streaky
When he's going, he's going. Unfortunately, for much of this year, he was not going.
Grade: B-

---
Josh Bailey
Josh Bailey is hated by many Islanders fans, but there is no denying his loyalty. Josh Bailey is another very inconsistent player with constant turnovers. However, he is a good fit on the 2nd line with Nelson and Beauvillier.
Bailey hater:
Grade: B
---
Leo Komarov
Leo Komarov is the arguably the best player to put on the Islanders sweater. That is all that is needed to be said.
Grade: A+++++++++++++++
---
Mathew Barzal
Mathew Barzal is continuing to adjust well under Barry Trotz's structured defense. He put up 60 points in 68 games this season, and was an absolute tank in the postseason.
Grade: A
---
Matt Martin
Matt Martin is a warrior– who somehow turned into a goal scorer in the playoffs. Also, he gave us one of the best quotes we've ever seen!
Grade: B+
---
Michael Dal Colle
As many know, I'm not the biggest fan of MDC (see below). So, to keep these grades unbiased, I'm going to sit this one out.
---
Nick Leddy
There's nothing Nick Leddy loves to do more than skating the puck end-to-end into the corner and then turning it over. He was a -1 on the season.
Grade: B-
---
Noah Dobson
Noah Dobson's got a bright future- there's no denying that. He's good with the puck and physical when he needs to be. We're very excited to see how his career with the Isles plays out.
Grade: B+
---
Ross 'the boss' Johnston
He's fierce and physical- exactly what a team needs to be successful… @KyleDubas
Grade: A
---
Ryan Pulock
Ryan Pulock is without a doubt the best defensemen the Isles have. He plays well all season long- with the exception of always missing the net. Expect him to get paid this summer.
Grade: A
---
Scott Mayfield
Scott Mayfield quietly gets the job done for the Islanders. He never seems to make mistakes in the defensive end. Let's just not talk about the long hair #42 days…
Grade: B+
---
Tom Kuhnhackl
He helped Ladd off the ice that one time..
Grade: A++++++
(always remembered as a GOAT in Round 1 vs the Penguins in 2019)
---
Semyon Varlamov
Over the course of the season, Semyon Varlamov evolved into a goalie none of us thought was possible. He grew to become an outstanding goaltender who flourished under the Islanders' defensive system. And the playoffs… he stood on his head. Props to you, Varly!
Grade: A+
---
Thomas Greiss
Everything you need to hear about Thomas Greiss is below.
Grade: A+
---
Comment your thoughts and who you want graded higher/lower!